English at southfield
Our English leaders are Miss Howes and Mrs Vallis. They lead English across the school and work closely with Mrs. Saunders, the English leader at Eastrop.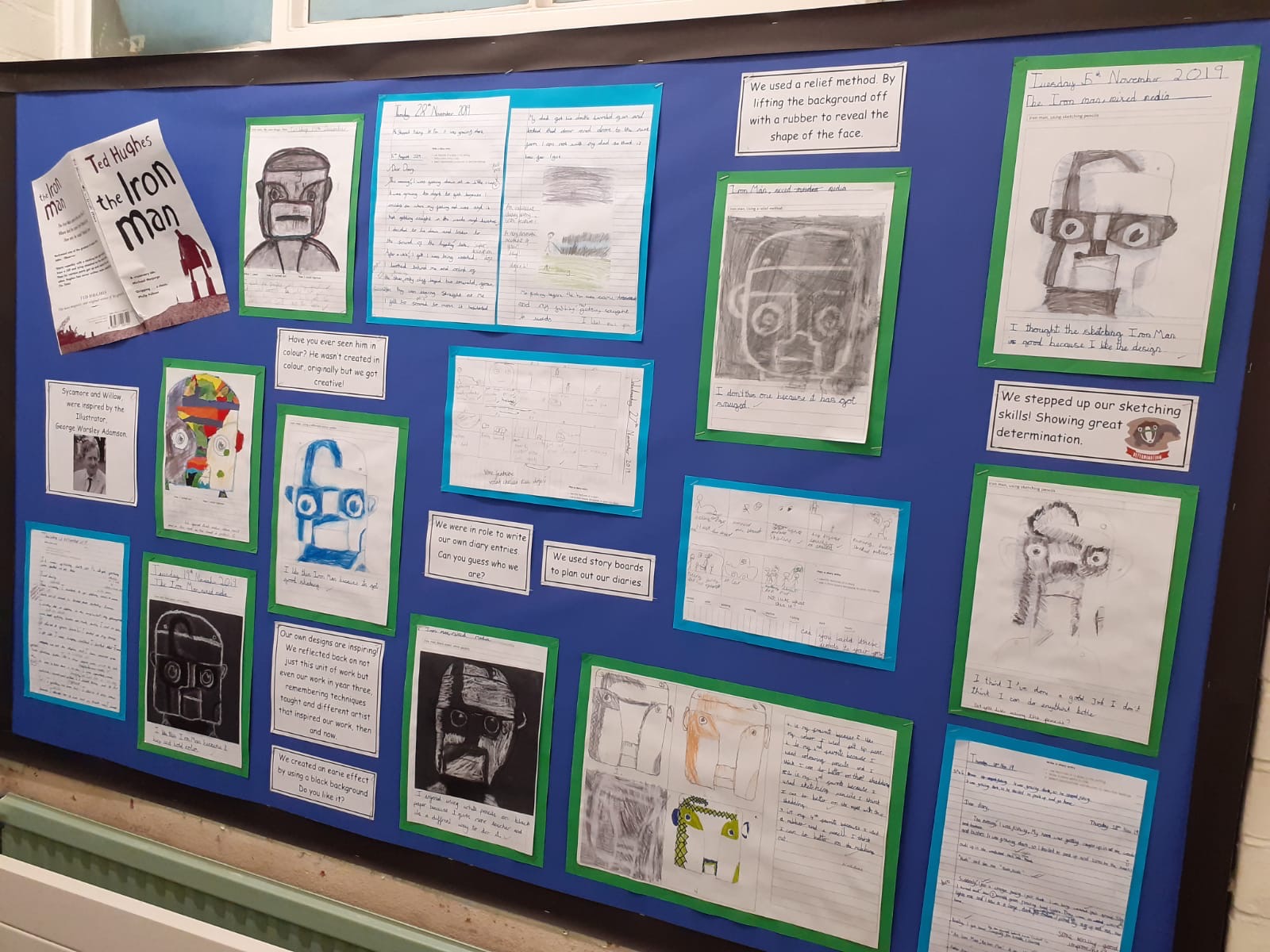 English Intent
At Southfield Junior school, we recognise the importance of English and how it under-pins the whole curriculum and the wider world.
Our aim is to promote high standards of language and literacy by equipping children with a strong command of the spoken and written word, so that every child at Southfield Junior School develops their love of literature through widespread reading for enjoyment. We encourage all children to become independent learners and be confident in all aspects of learning.
We believe that every child should leave our school as confident readers and writers, possessed with all the language skills essential to participate fully as a member of society.
We work closely with the schools in our partnership to ensure a seamless transition from one Key Stage to the next. Designed with high-quality literature at the heart, our programme of study captures children's imaginations and promotes a love of English. The children are equipped to make secure links within the subject content alongside applying their skills to develop their usage of English as a spoken and written language. Harnessing these skills enables the children to make extended connections across other subject areas which in turn supports their learning within and beyond the subject of English.
Our programme of study is taught through building upon existing English skills and introducing and developing new ones. Discrete teaching of skills is then interwoven through cross curricular learning opportunities to embed them; instilling confidence and a 'can do' attitude. A balance of reading, spelling and writing possibilities are provided to enthuse and feed the imagination whilst engendering a more adventurous attitude to vocabulary choices. Appropriate challenge is provided through options to employ higher order thinking skills and complexity of outcome. Children who are behind age-related expectations are provided with scaffolding to support their learning and allow them to close the gaps with their peers whilst engaging in the same rich curriculum.
Please click here for the National Curriculum overview and objectives regarding English in KS2.
English at Southfield